Mary Meier-Evans AKA The Curious Cowgirl stopped by our gallery recently to visit and do some shopping. If you're not familiar with her blog, you should check it out. If you love to travel, her site is full of travel tips for restaurants, hotels and the important spots you don't want to miss.
She also writes lifestyle post and personalities. Lucky for us between her global travels and exploring the latest dining spots, she included us as one of the go to spots in the Dallas Design District. We sat down together and discussed how we started Griffin Trading and our eclectic collection of furniture, art and cool stuff. Being a collector at heart, its not hard for me to find something I like, either for myself or for the gallery. As is the case with her and her husband Will. Self professed voracious collectors as she puts it, they also collect a wide range of  unique and antique items. This of course, is how we originally met.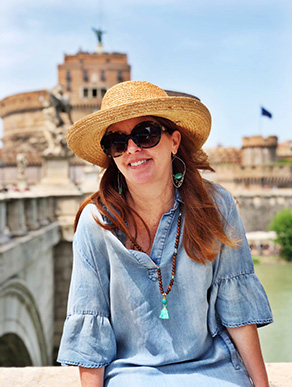 I am however, very jealous that Mary is always traveling and gets to find so many treasures while exploring cities around the world. If you have vacation plans in the near future, you must get her travel guides. Whether you're looking for the perfect hotel in New York city or want to know how to rent an apartment while in Europe, you should follow her blog.
Take a moment and check out Mary's lifestyle piece about Griffin Trading and be sure to visit her blog The Curious Cowgirl and her social media sites.