This is a rare antique Ice Cream Cones Trade Sign set from the early 1900's. Originally these were found in store windows, advertising that ice cream was available at this location. That location was usually an ice cream parlor or a soda fountain.
Due to the craftsmanship and the materials used to make these ice cream cones, it would suggest that these were in more exclusive establishments. Each ice cream cone consist of a conical shaped waffle cone made of copper and topped with a silver metal dome for ice cream. The cones are each embossed with the waffle pattern and embossed price, except for the smallest cone, which we are calling a sample.
Collectors of antique advertising, signs and trade signs will appreciate the scarcity and craftsmanship of these wonderful figural pieces. Especially if you collect early ice cream and soda fountain memorabilia.
Did you know…
in 1819 the first soda fountain patent was granted to Mr. Samuel Fahnestock.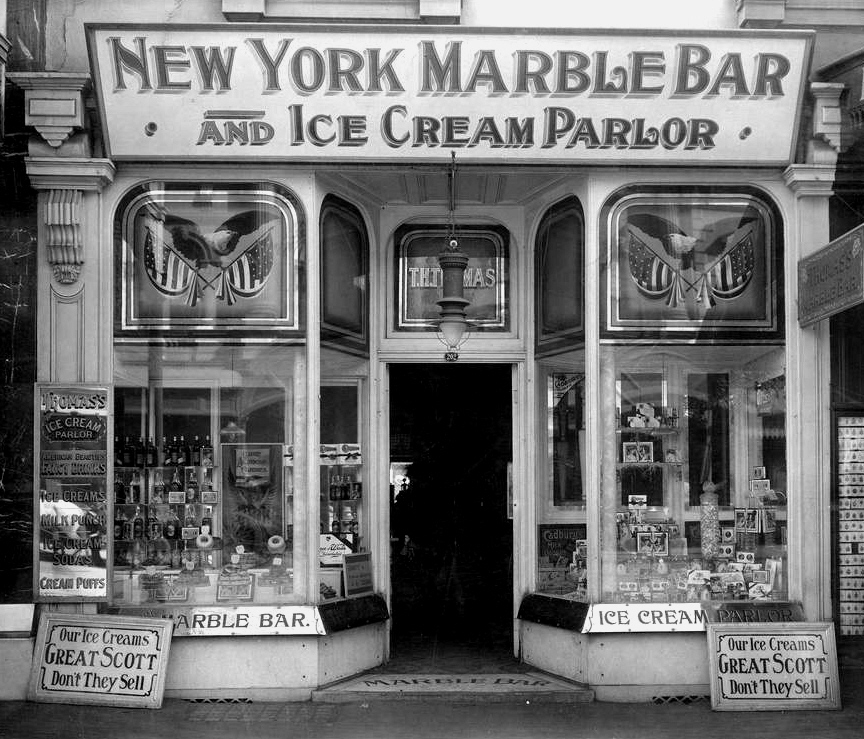 PERIOD:   Early 1900's
COUNTRY OF ORIGIN:   United States
LARGEST CONE: 10 Cent
HEIGHT:   14.5 in. (37 cm)
DIAMETER:    8 in. (20 cm)
SMALLEST CONE: Sample Size
HEIGHT:   4 in. (10 cm)
DIAMETER:    1.63 in. (4 cm)
MATERIALS:   Embossed copper and tin metal dome.
CONDITION:    The condition of the cones are exceptional, considering the materials, use and age. They all have minor wear consistent with their age. The 5 Cent cone does have 2 dents to the silver dome, as shown in a detail photo. The 2 Cent cone has a discolored dome that appear to have lost its original finish. Each cone retains what appears to be the original loop for hanging the cones for display.